Apr 2, 2018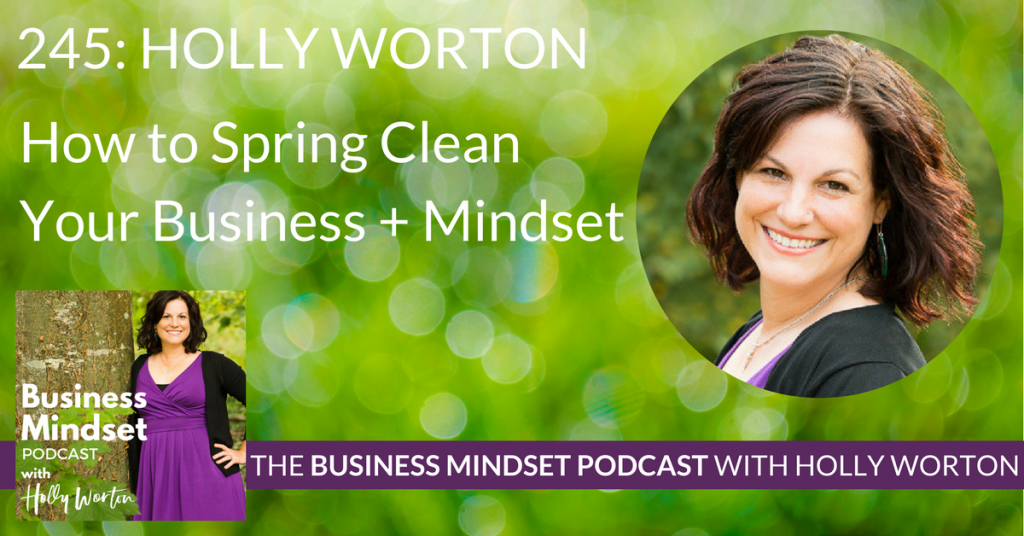 Today's Guest
I'm back again, with another solo episode! Today, I talk about how to spring clean your business. We've recently had the spring equinox in the northern hemisphere, and that inspired me to think about how we can spring clean our businesses...and how we can plant the business seeds we plan to grow in the coming seasons.
Listen to this episode
What You'll Learn
The three steps to spring cleaning your business
The three foundation questions you need to ask before you get started with cleaning
How to declutter your business + your business mindset
How to plant the seeds and commit to care for them as they grow
What to do if you "forget to water" your business seeds + how to get back on track
Things I Discussed
Connect With Holly
How to Subscribe
Click here to subscribe via iTunes
Click here to subscribe via RSS
Click here to subscribe via Stitcher
Help Spread the Word
If you enjoyed this episode, please head on over to iTunes and kindly leave us a rating and a review! You can also subscribe, so you'll never miss an episode.